Make your own flag with our free flag generator
Create your own custom flags with our flag builder. The flexible generator for making alternative flags, designs in worldbuilding, and all fans of vexillology.
Click on the image and simply try out the Flag Creator: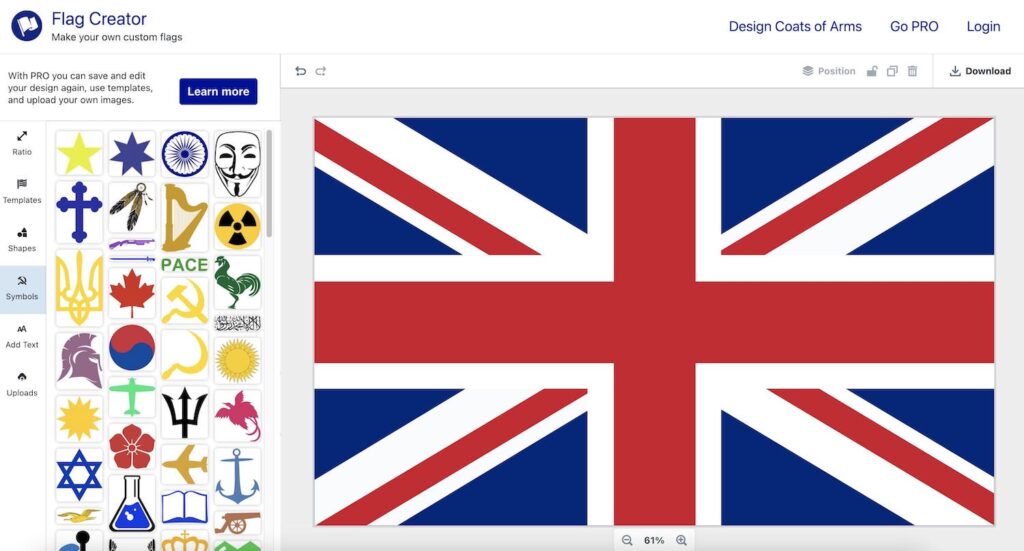 Create your own custom flags easily
In our flag generator you have hundreds of elements to choose from to add to your flag. All elements you can freely move, zoom in, zoom out, rotate and insert. We are constantly integrating more elements and features for you so that you can create and customize every flag.
Modern, historical, and alternative flags
We want you to be able to design any flag. Create a flag for your real country or for fan-fiction and worldbuilding or video games—and all your other vexillology projects. The possibilities are endless.
Prices and costs for the creation of flags
With our flag builder you can create your flags without any cost. If you want to use more features, we have the PRO version as an alternative to the free version. With the PRO version you can use more elements, you can add texts, upload your own elements, use more templates, and save your coat of arms on your computer for later revisions.